How to choose a wedding photographer - from a photographer...
How to choose a wedding photographer is a tough question. But, with how social media and search engines have progressed, everything is a little bit easier.. at least easier than 10+ years ago! 
But, I know, it's still not easy! So… where do you go from here? Well, you're about to find out! And I'm going into a deep dive so, by the end, you'll understand what to look for when you are looking for a photographer. 
Style of photography - Shooting. Lighting and Editing Style
I'm going to go into the deep here… 
My first and greatest advice to you is… FIRST, choose the style of photography you love! Choose the style of photography that you can imagine hanging on the wall for the rest of your life!
And when I mean style, I really do mean everything:
1) Shooting – how do the photos capture and convey the emotions and events?
2) Lighting – artificial/dramatic or natural light – do the photos look flat or alive?
3) Editing – how do the colors and artistry of the photo make make you feel?
All this is majorly important when you are needing to choose a wedding photographer. Afterall, these photos will be seen for the rest of your life! Find a photographer that touches your heart!
So, to be more specific, what are the different types of shooting, lighting and editing you'll find. This isn't the whole gamut of choices.. but here's a starting point for what you want to look for!
1) Documentary: Telling a story without time restrictions and requires a deep relationships. 
2) Photojournalism: Shooting as you go – the here and now. But, it tells a story without a timeframe or scope of time.  
3) Fine-Art: Capturing photos above and beyond what you see in front of you.  
4) Traditional/Posed:  "Say Cheese" or not!
5) Candid: Also in the moment, but the photo doesn't have a story or reason, it's just a moment frozen in time – anytime! 
6) Hybrid: Film + Digital photography
1) Dramatic Photography: Photography using off-camera flash, strobes and soft-boxes – very studio effect look! 
2) Natural light: Using only natural-light. Natural light photographers rarely use flash.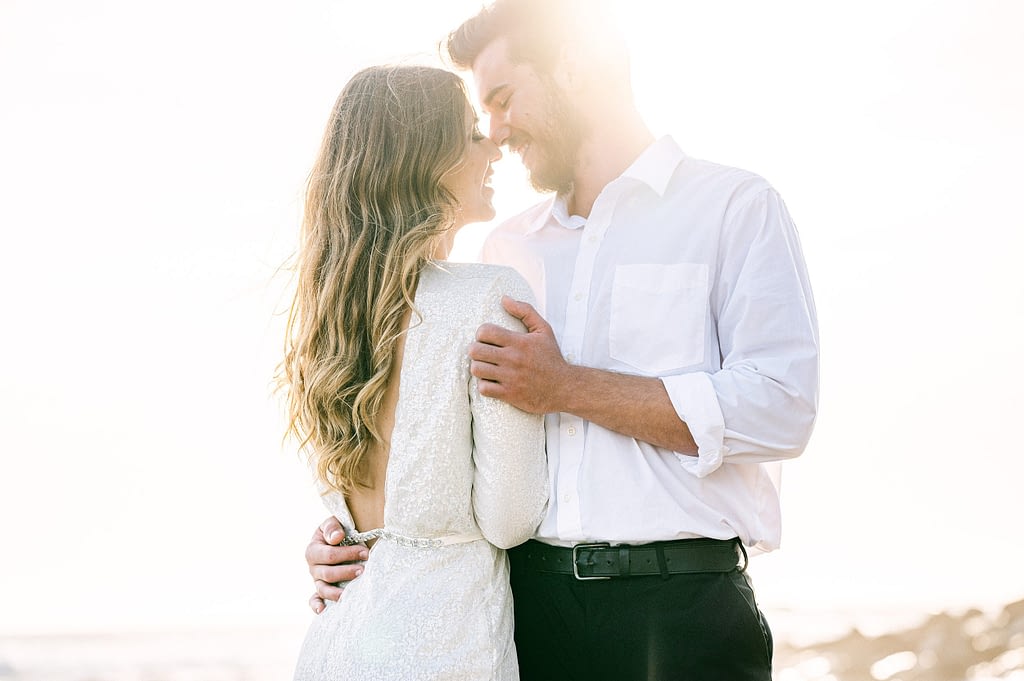 1) Light and Airy: Pretty much what it means. The photos are not as you see it, the colors are usually light pastels. And within light and airy,  some photographers may edit more green or more pink. 
2) True-to-Color and True-To-Color and Vibrant: What you see is what you get. And for some, maybe they'll add a little more color! 
3) Dark and Moody: What you think. Photos have a dramatic feel to them – definitely not true to color.
4) Gold and browns: I honestly don't know how to describe this style. This photography style is very common with elopement photographers these days and have heavy browns and yellows/warmth. 
Personality - Meshability!
Do you see yourself eating dinner and having a fun and great conversations with this person? Could you see yourself inviting them over for dinner? 
I feel like this is the type of client I want – one with a forward-looking mindset!  For me, an engagement and wedding is not the endgame. It should be the beginning. It should be the beginning of a "long and beautiful friendship". 
But, the base line is TRUST. Is this photographer someone you can trust with your vision??  Can this photographer make you laugh & cry – maybe even at the same time! 
Look beyond at the whole picture
Ask about a sample of a full wedding day! Don't ask for a full gallery, but at last an photo album or gallery with the full story of the day! 
Look for the complete collection of candids, details, posed and family photos! You want it all documented and you should see all of it in the gallery! 
Use the engagement session as a trial run!
The engagement session is a great time for you to discover how a photographer is behind the camera. For me personally, it's my trial run and for me to feel how my clients are and how they interact with one another behind the camera. It's also a great time to teach them all I know about posing and also allowing them to be spontaneous! 
Don't be afraid to ask questions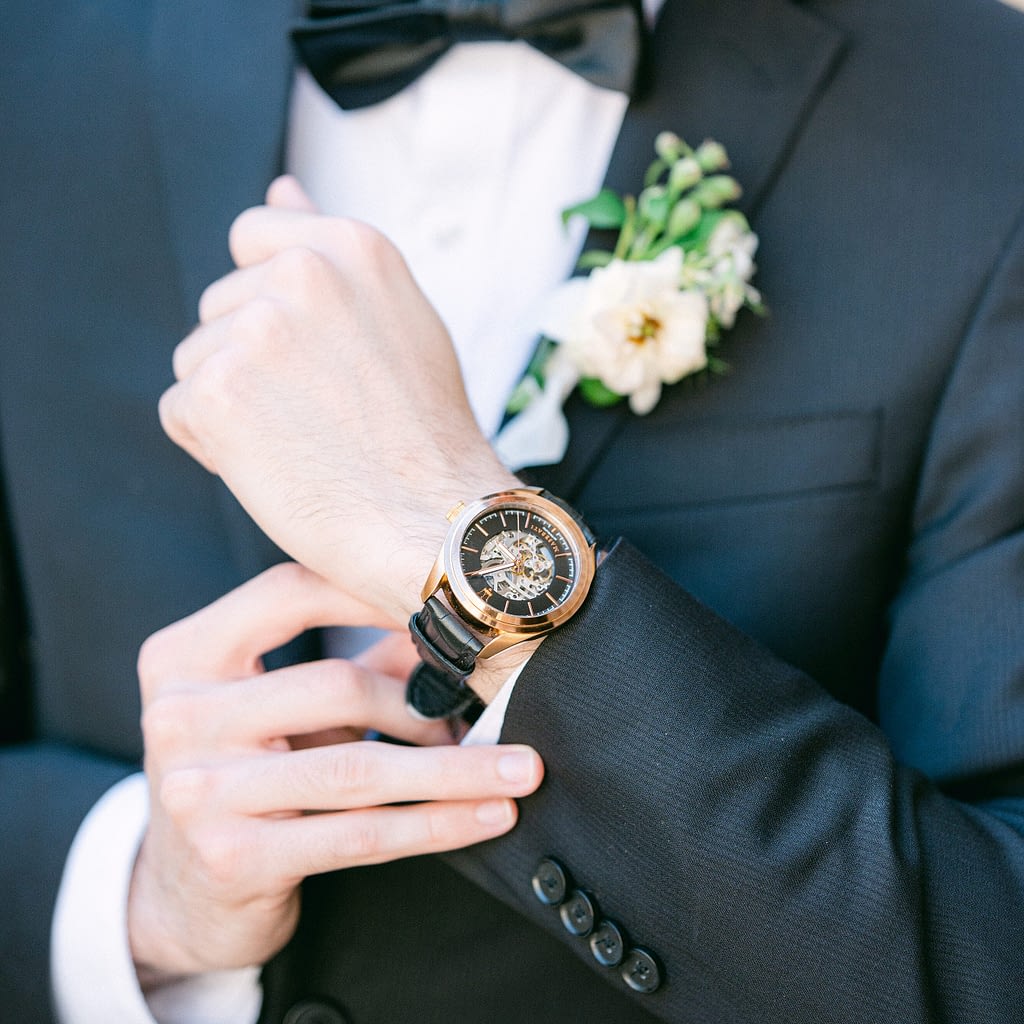 Do you need to know what a timeline looks like? What are the rights to your photos? Do you want to know the process that the photographer goes through – from start of the booking to the end. Ask how they deliver the photos. Please ask away! There are no bad questions because for most people, this is their first time hiring a photographer! 
It's better to know as much as you can – so you know what to exact. And, to be honest, a good photographer will tell you their processes and hopefully cover all the grounds so you know exactly what to expect! 
A Investment - both present and future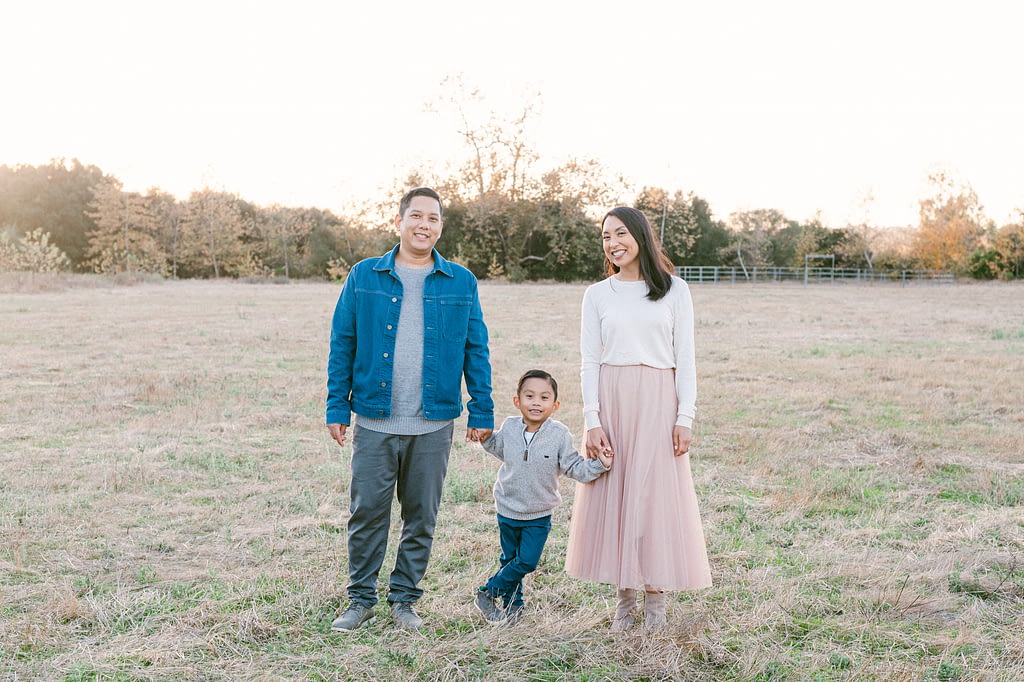 Last but not least.. I know weddings cost ALOT OF MONEY! And every vendor will cost a lot of money – especially if you are looking for someone who has experience and know what they are doing. The last and main question you should ask yourself is, are you willing to invest your money in this person – both now and possibly in the future. Are you confident that this person will invest in you as well. 
I personally don't believe wedding photography is a one way street. As a photographer, and as a person, I'm not the type to take and not give back ten fold! And you know what, not everyone sees things this way. But for me, my motto is to always go above and beyond what is asked of me. 
And for me, after all the time you'll spend with me, hopefully I'll become more like family than a friend. You'll know how I work and you'll also hopefully know that I truly and deeply want you to have the happiest day of your life! I am here for you!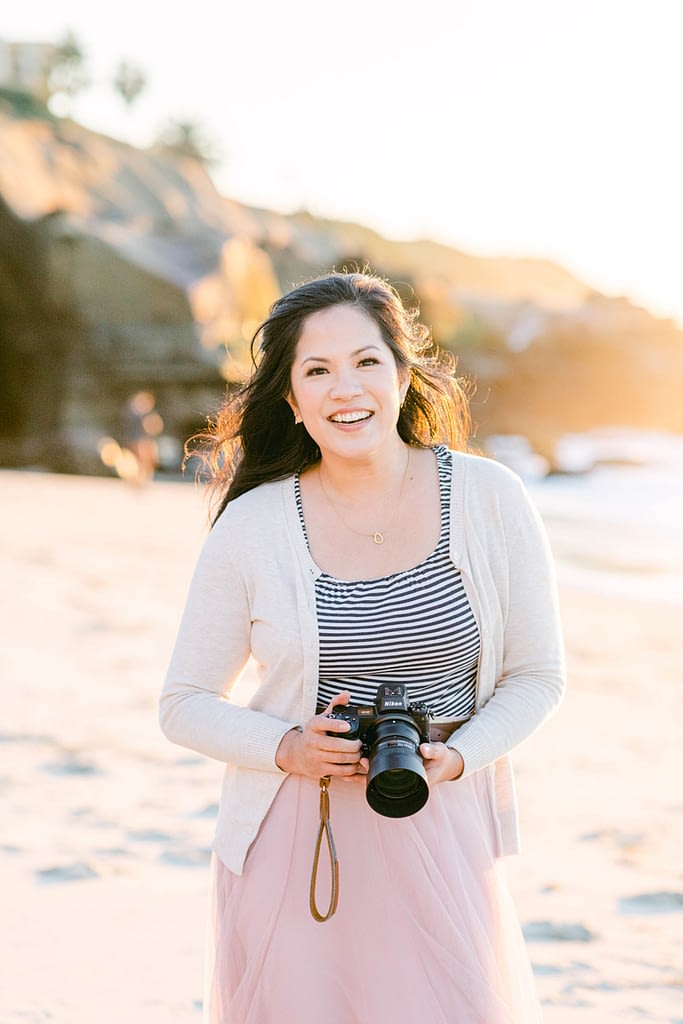 HI, I'm Amy and I am a San Diego wedding photographer that loves serving people who are genuine, fun and yearns for a photographer that doesn't just scratch the surface but can truly understand, bring out and authentically tell the love story that is unique to every couple!
To get to know me more, go to my About ME page! And to see my latest work, go to my Instagram & Facebook!
And if you ever need me for anything, please feel to DM me or drop a note in the contact form!